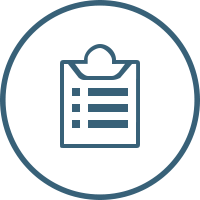 Are you a candidate for preventative screening? Complete a brief survey to find out!
Be Informed
Being informed about your health and wellness begins with asking the right questions. When it comes to preventative screenings, those questions could be: Which preventative screening exams do I qualify for? What are my options when it comes to medical imaging? Learning the answers to these important questions is the first step towards making informed decisions about your health.
Be Proactive
Being informed is only the first step. Now that you have that information, being proactive and taking care of your health is the next step.
We all know an ounce of prevention is worth a pound of cure. The use of preventative screenings is one of the best ways to ensure your overall long-term good health and well-being.
Get Screened
With the use of leading-edge technology, our imaging centers offer preventative screening exams for the detection of disease at its earliest stage. If screening exams are performed in a timely manner and follow established and published guidelines, then the treatment options for patients increase. With additional treatment options available, the likelihood of a favorable long-term outcome also becomes that much more possible.
Click each preventative screening exam below to learn more.